Planet BOFA is the only online Maths tutoring system that builds a unique learning experience around each child. Our unique formative learning approach: test, teach and retest, identifies areas needing improvement and plugs any gaps in knowledge.
1
ASSESSING A STUDENT'S CURRENT ABILITY
First, students take an initial test. This determines which question types they can answer correctly, and lets us know which are proving challenging. Tests are organised by the 6 main syllabus topics and are given a star rating to show the test's difficulty.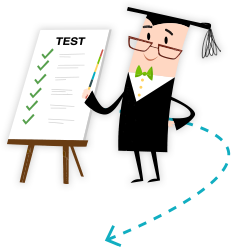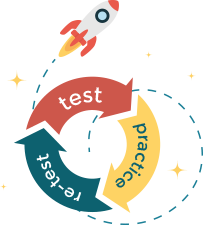 2
PLENTY OF PRACTICE AND EXPLANATION
After the initial test, students move to the practice stage. Here, they'll see any incorrectly answered questions from the initial test alongside an explanation of how the correct answer was found. We then give a practice question designed to test the same concept to check they know where they went wrong.
3
CHECKING KNOWLEDGE IS EMBEDDED LONG-TERM
The BOFA AI algorithm will schedule your retest, the wait-time with varies from pupil to pupil. This will check for improvement since the initial test. We delay the retest to ensure knowledge is embedded in the long-term memory. Any errors made at this stage are put into a personalised report with correct answers available to view.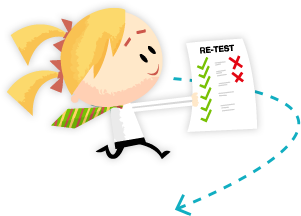 Enhance your tutoring business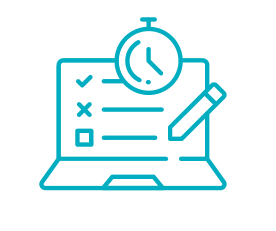 Our formative learning process pinpoints weak areas so you can quickly see where to focus sessions.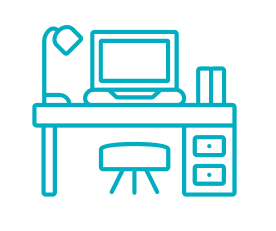 Assign BOFA tests as homework for use between sessions and track pupil performance remotely.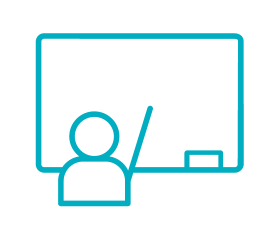 All BOFA questions are written and checked by specialist secondary Maths teachers with years of classroom experience.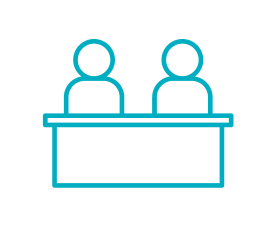 Easily sort students into classes and assign them tutors who can track their progress and be notified of any updates.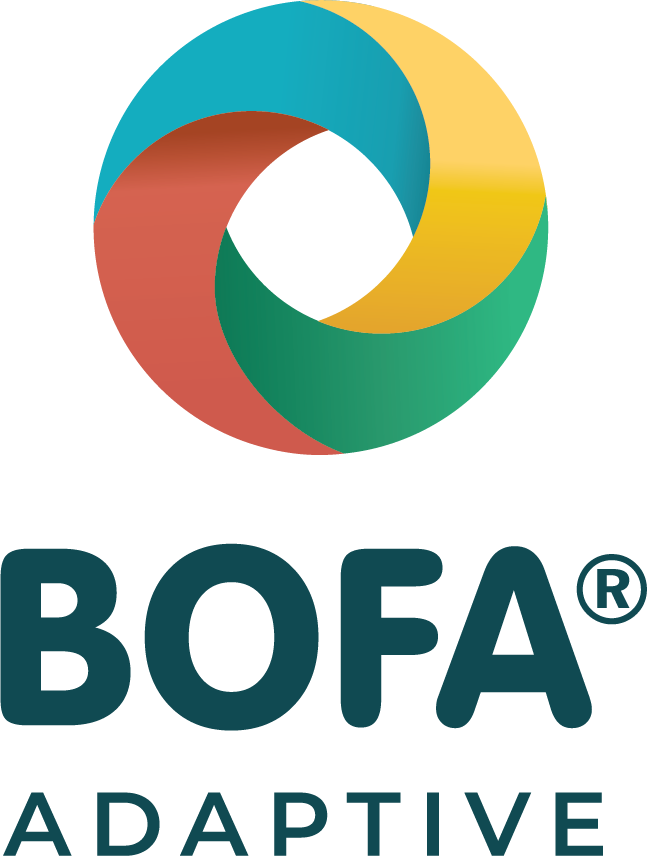 Adaptive testing saves tutor time while boosting student performance
We use a student's current level, target grade and exam date to create a bespoke learning schedule covering the GCSE Maths syllabus, the Cambridge IGCSE syllabus and the Edexcel IGCSE syllabus.
We'll automatically move students up and down difficulty levels to keep them on track to reach their target grade and ensure all topics are covered before their exam.
Student test data can be used to inform tutoring sessions by identifying weak areas.
Tests are sorted by syllabus strand/topic, for example: Number, Algebra, Ratio, Geometry, Probability and Statistics.
Quick Start Guide
1
Try a demo, do get some questions wrong on purpose so you can experience the complete formative learning cycle.
2
Register as a tutoring centre.
3
Choose a subscription from our shopor email us to pay by invoice.
4
Import your pupil information. We need their: syllabus, current level, target grade and exam date.
5
Sort pupils into year groups and teaching classes to make it easy to track pupil data.
6
Notify pupils of their usernames and passwords.
7
Your pupils are now able to log in and begin a test.